Since the introduction of the National Disability Insurance Scheme, various therapy services have been life changing for many participants, and in high demand both in the Redlands and great South East Qld region.
For participants based in the Redlands and looking for current vacancies with a trusted therapy service provider, Myhorizon offer Occupational Therapy and Speech Therapy services to both children and adults.
Occupational therapy can benefit both children and adults with support in areas of mobility, strength, coordination, low muscle tone, social and emotional development, visual and sensory processing, as well as with daily living and self-care skills.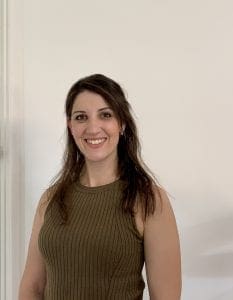 Myhorizon resident OT, Serina Madigan, believes in implementing a holistic and collaborative approach to therapy to improve quality of life for her participants.
"I'm passionate about empowering individuals and families to achieve the results and changes that are meaningful to them". Says Serina.
Serina also provides functional assessments, intervention and therapeutic supports for individuals with Autism, ADHD, Down Syndrome, Dyspraxia/Developmental Coordination Disorder, Sensory Processing Disorder, and Visual impairments, but can also develop a tailored approach to anyone looking for therapy supports or needing information to support their NDIS review.
Serina works in Myhorizon's Therapy Team alongside resident Speech Pathologist, Caitlyn Leese, who is just as passionate about improving quality of life for her clients. Caitlyn wants to give all her clients the ability to communicate, delivering programs and supports that are encouraging and fun.
To make an appointment with our Occupational Therapist or Speech Therapist, contact us today.