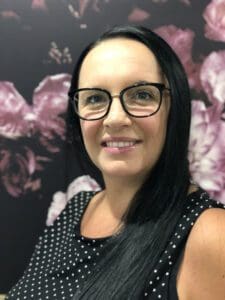 We are thrilled to have Bell Thompson join the Myhorizon team as our new Executive Manager of Lifestyle. We took some time to get to know a little more about her….
Q. What other key roles and organisations have you worked in prior to Myhorizon?
I have worked in the disability industry for 17 years. My experience spans from a Disability Support Worker, Support Coordinator, Service Coordinator, Service Manager and Business Development Manager. Predominantly I worked for Guardien Group, for almost 10 years and prior to this I worked for Autism Queensland (where I started as a very young support worker).
Q. What inspires you to work in the disability sector and what do you hope to bring to your new role at Myhorizon?
I am inspired by the opportunity to make a positive impact on a person with a disability's life. I believe that every day is another chance to do something that could make a big difference in the life of an individual. I might be a little naïve but my mission is to help build awareness in hopes of subsiding the stereotypical mindset of society and build a more inclusive and positive community for people with disability. I would like to build upon a collaborative and partnership approach to service delivery and support the Myhorizon team as I am understanding that our work is unique and at times challenging. I strongly feel that our team members are the heart and soul of the organisation and as a leader it is my intension to look after those who look after our clients.
Q. What is something people may not know about you?
I am a die hard AFL fan, who supports Carlton Football club. It would be an understatement to say this is a passion, but rather a lifestyle. Carn' the blues!!!